Torben Bremann (1960 – )
Torben Bremann is the founder of The Danish Center of Taiji and Qigong. He started his study of Tai ji Quan in 1987 as a student of Master Chu King Hung, learning the Yang style.
In 1989 Torben Bremann started learning Chen style Tai Ji Quan from Chen Guan Ming during his visit to Denmark and in 1994 he was introduced to Chen Guan Ming's teacher, Chen style master He Gong De.
From 1994 to He Gong De's death in 1999, Torben and De became close friends and De made him his main disciple and heir of his Chen Style heritage. Master He Gong De officially named Torben Bremann a 20th generation successor in the Chen style line.
In 1998 Torben met Master Yek Sing Ong and Wee Kee Jin, both indoor students of Grandmaster Huang Xiang Xian, and began learning from both of them.
From 1999 to 2007 Torben was a very close student of Wee Kee Jin, arranging regular workshops with Jin in Denmark and going to Wee Kee Jin's home in New Zealand for instructions.
From 1991 to 1997 he also had close contact with Patrick Kelly, one of Grandmaster Huangs close students in his later years.
In 2005 Torben succeeded in bringing Master Sam Tam to Copenhagen to conduct a workshop and later that year he visited Master Sam Tam in his home in Vancouver – together with Wee Kee Jin. From that time on he became one of Master Tam´s private students in the arts of Tai ji Quan, Qi Gong and Yi Quan and comtinues his study with master Sam Tam.
Among some of the other masters and teachers who has influenced Torben and he has learned from and/or studied with may be listed in random order: Peter Ralston, master Feng Zhigiang, master Wu, master Shen Shen Yuan, master Jeng, master Shu, William Chen, James Lau King as well as several others.
Where it can be quite difficult for many teachers and students in the internal martial arts to be willing to change, empty the cup and start from scratch again when they meet a new teacher with a higher level than the former – Torben´s focus has always been on learning and developing his understanding and skills in the internal martial arts – and therefore sees himself as a life long student of these. As a natural consequence of that he has had different teachers who could help him on his diferent level and once they have taugth him what they could – it has been time to move on. This process is what eventuelly in 2005 led him to his teacher – Sam Tam
He is the author of quite a few books in Danish including on Taiji and one on Qi Gong  as well as books on anatomy, coaching and health in general. He has in 2014 begun the proces of starting to write books in English.
Torben Bremann has a wide experience with teaching and he is known for his compelling and attentive way of teaching with emphasis on hands on demonstrations and plain explanations. As to his own development in the arts of Qi Gong and Taiji Quan, Torben Bremann keeps an open and humble approach, always willing to investigate new paths to excellence. This openness is also reflected in his relation to his long term students with whom he generously shares all his insights.
Besides teaching Taiji Quan and Qi Gong Torben Bremann has his own clinic specializing in treatment and rehabilitation of physical disorders. He is a trained relaxation therapist and a practitioner of Chinese medicine. He has studied medicine, nutrition and sportsmedicine and has specialized in functional anatomy, motor analysis and physical rehabilitation.
Susan Surgey (1978-)
Susan began training taiji and qigong in England in 2002, and since meeting Torben in 2012 her training has very much intensified. She is a part of Torbens intensive group, and have been the instructor for the beginner class since 2018.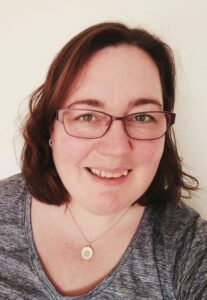 Peter Hass (1966-)
Peter is born in 1966. He started out with Shotokan karate in the mid ´80. In 1990 he became a student of Torben Bremann and has been that ever since.  During the years, Torben has taught Peter the Lao Jia of Chen style and the Yangstyle of taiji quan. Peter has received lots of private teaching from the teachers of Torben as well. From the mid´ 90 and ahead he has been teaching  –  first as an assistant and later on alone – at the Danish Center of Taiji and Qigong  –  both in groups and privately. He is a trained relaxation therapist, has studied western psychology, Daoism and Theravada and Mahayana Buddhism.
Jeppe Türck (1962 -)
For the most of his life Jeppe has had a deep interest in sports and has been performing several different sports at a high level . His major interest was football until 1988 where he was introduced to Taiji by his childhood friend , Torben Bremann.
Jeppe started off with Yang Style receiving teaching from Torben and he did also receive  teaching from Chu King Hung directly. From 1989 to 1998 , he learned Chen style under Chen Style masters Chen Guan Ming and later He Gong De – under the supervision of Torben Bremann . A Taiji seminar with Master Yek Sing Ong and Wee Kee Jin in 1999 , came to be crucial for Jeppe's training and interest in the years to come. He realized that Taiji is a way of life – with its many facets and nuances – and Taiji has ever since been an integral part of his life
The meeting with Yek Sing Ong and Wee Kee Jin, led to many seminars and training camps – including a study trip to New Zealand in 2004 together with Torben where they trained and stayed privately with Wee Kee Jin .
When Torben in 2005 met master Sam Tam and became a student of him – master Sam Tam being one of the absolutely best in the world currently in Taiji and Yi Quan  – as a natural thing Jeppe followed his teacher and friend. Besides the ongoing teaching from Torben he has in addition to that  received and receives teaching and supervision from master Sam Tam, both in Denmark and at master Sam Tam´s home in Canada.
In early 2010 and again in 2011, Jeppe traveled together with Torben to Taiwan, where they trained in Taipei, Peace Park 228 with Master Jeng – personal friend, student and training partner of the deceased master Huang Xiangxian, and received teaching from master Jeng and some of his topstudents.
Besides his job in Copenhagen Airport, he assists Torben in his teachings of students.