Newsletter August 2016

Halfway into this last month of summer it is time to look a bit into the future at what autumn and winter has to offer regarding training possibilities, workshops etc.
Normally I would have had a full schedule ready and published earlier, but this year I have deliberately waited until now … Partly because my winter schedule was a bit crammed – often working two months straight before a day off – and partly because I'm in the middle of planning a lot of interesting things for the coming years. And also to make room for the increasing number of international students that visits during weekends to receive teaching.
This newsletter will, among other things, contain information regarding future workshops – including a workshop with Rob Liberti, a bit on Master Sam Tam's possible visit to Denmark in 2017, the start of the regular Taiji classes, a Taiji instructor education starting primo 2017, online-teaching In both Taiji and Qigong, private sessions, my new partnership with Rygklinik Gladsaxe w/ Huong Le, etc.
Regular Classes:
As usual, September will mark the beginning of regular classes. First training being Thursday September 1.
Until 2017, training hours will be the same as last season – i.e. Mondays 6-9 pm and Thursdays 6-8 pm. The content will be a bit different than usual in that I on mondays from 8-9 pm will follow up on the summer camp and teach the entirety set of the Pauchui (Chen style Cannonfist). later during winter, we will leave it again and make room for something different. You can find the content and times of the regular classes at
http://internalmartialart.dk/classes/
From January 2017 I will return to only offering regular classes once a week to make room for the Taiji instructor education
Taiji Instructor Education
Is it possible to create an Instructor Education in Taiji? Which is serious? I think so – now. Of course it isn't possible to be "done" with your education in Taiji in three years. Taiji is a lifelong process without an upper limit. However, I can guarantee that the Instructor Education will have some very exiting content, spread out over 6 months blocks; each finished with a test/exam.
The number of participants will be limited, because I seek to create a traditional atmosphere of apprenticeship, and to ensure that all participants actually become skillful in what they are being taught.
You will hear much more about the content in the coming months.
Concurring with the instructor education, I aim to launch two online training platforms – one targeting english speaking Taiji practitioners, and one aimed at the Danish Qigong scene.
Online training
About 10 years ago, I got the idea of offering training online in order to reach out to all the people for whom it wasn't possible to receive training directly due to travel distance. The technology back then was primarily useful for getting things across in a written format. I wanted to include as many senses as possible, in order to promote the understanding. I have been thinking this past year that the time is now, so it will be developed during winter.
More and more people from abroad are showing interest in Master Sam Tam's system without having access to it. With online training, it will be possible to learn it from scratch, as I understand it, after having been a student for 11 years now. The training – in both Taiji and Qigong – will contain a mix of weekly video exercises, written files containing information on specific areas of focus and theory among other things, the possibility of one-on-one training through Skype etc.
Those who follow the Instructor education will have access to the Taiji part free of charge.
More information will be coming in the future, as the idea begins to take shape.
Event with Master Sam Tam
In my previous newsletter, I mentioned that I had spoken with Sam Tam about the possibility of having a private event in spring 2017 with a small group. The interest has been great, and already 15 people have shown interest. Therefore, when I visit him in about a month's time, I will try to get an arrangement set up. The number of participants will be limited to 12-15 people, and a basic knowledge of his system will be a prerequisite for admission. If you are interested, but have not sent me a mail, please do so. I cannot guarantee admission, but I promise that you will be considered, if it becomes a reality.
Workshop with Rob Liberti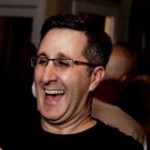 Also mentioned in my previous newsletter, was that Rob Liberti –previously student of Dan Harden for many years apart from having a yondon in Aikido – will be conducting a very exiting workshop in October – October 22. – 23. to be precise.
The subject of the workshop will be how internal power is developed and trained among other things, and the workshop is open for everybody. Through systematic exercises (including standing), Rob Liberti will demonstrate how internal power is created, expressed and refined, how the body is trained to function as an integrated unit, among other things. The exercises presented can be incorporated into your existing internal training, and there will be clear instructions on how to continue your training and progress on your own after the workshop. Do not miss out on this opportunity! https://billetto.dk/da/events/workshop-rob-liberti
Qi Gong – teachers programme
There is examination of the current module in November. A new module will be announced after new year – and here too, the participants will most likely be offered free access to my online-training in Qigong simultaneously.
Partnership with Huong Le – Rygklinik Gladsaxe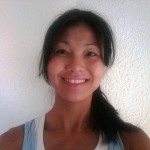 Some of you met Huong at the sommercamp. Huong is a physical therapist with her own clinic in Gladsaxe, and her holistic approach to treatment is very compatible with my own approach.
Huong is interested in, and has a lot of experience working with, the different connections within the body as well as mind-body connection
We are in the process of increasing collaboration between us, which will benefit both Huong and me as well as our clients and students. In these early stages, some of my smaller workshops will be held at her clinic – more in 2017 – just as Huong will offer treatment at a special introduction rate to those of you connected to me.
I highly recommend being treated by her, and if you visit Copenhagen and have the need for a treatment – physiotherapy, massage, acupuncture and more, I suggest you give her a call. Link to her website with contact info below:
http://www.rygklinikgladsaxe.dk/
Upcoming workshops:
Lastly, just a small overview of upcoming workhops, as are planned right now:
August 20. Supervision Qi Gong – teachers programme (fully booked)
August 21: Groupsession Tai Chi (fully booked)
August 27: Workshop bodyawareness and relaxation
http://www.denintelligentekrop.dk/workshop-kropsbevidsthed-og-afspaending-torben-bremann
September 11 : Stickform and pushhands
https://billetto.dk/da/events/vifte-og-stokform-38ec64
October 1: Workshop Meditation
http://www.denintelligentekrop.dk/workshop-meditation-siddende-staende-og-gaende
October 8: Grounding and sensitivity
http://www.denintelligentekrop.dk/workshop-grounding-og-sensitivitet
October 22. – 23.: Workshop Rob Liberti
https://billetto.dk/da/events/workshop-rob-liberti
November 5. – 6.:  Qi Gong – teachers programme (fully booked)
November 12: Fanform and pushhands
https://billetto.dk/da/events/vifte-og-stokform-cdbde7-515ef7
November 19: Posture
http://www.denintelligentekrop.dk/kropsholdning-kursus-torben-bremann
November 20: Workshop mobility and loosening exercises
http://www.denintelligentekrop.dk/workshop-mobilitets-og-loesneoevelser
November 25. – 27: 3 days workshop Taiji og Qi Gong (programme for the workshop will be up in a month )
That was everything for now – and remeber it is possible to book both private and group lessons.
August regards,
Torben